Wow. I had a crazy unorganized week last week. Because of poor planning, I did not grocery shop, fill my car with gas, pick up that mail order prescription.....ya di ya da ya da.
How do you think that worked out for me? Not well.
Not grocery shopping, resulted in:
Heading out daily to purchase a school lunch for B. One day I used the "Rapid Pick-Up" option by ordering via the Panara APP. Pretty smart thinking on my part right? Wrong! I sent my order to the wrong Panara resulting in a much longer wait time thus being late back to school with the lunch. Poor planning.....
Not filling my car up with gas, resulted in:
Nearly running out of gas on Friday afternoon driving up the long Chenal Parkway hill frantically trying to get to the bakery to pick up P's birthday cake. Literally, I saw the display read, "O miles" of gas left. I have never run out of gas before, and I panicked! I was operating within a small window of time to get back to school for our evening event and running out of gas would have been tragic. M could not have rescued me as he was out of town at a funeral. Thankfully, I made it up the long hill to Kroger. Poor planning....
Not picking up my registered mail at the Post Office, resulted in:
My prescription almost being returned back to the pharmacy. When I presented my "pick up" notice, the clerk told me my package had been returned. My paperwork said I had been notified in September to pick up my mail. Oops! I had kept putting this errand off because I did not have time to go to the Post Office. I asked the clerk if she might just check to be sure and kept my fingers crossed. She found my package in the bin marked "To be returned TODAY". Whew. As I was walking out of the post office, a customer in line said, "she got lucky!" Poor planning.....
I have neglected starting out my day in the Word and reading my "Jesus Calling" devotional. EVERY time I fall out of my quiet time routine, I am reminded by life's circumstances that I can do all things through Him, BUT ONLY because of Him.
By Friday evening, I was feeling not only disappointed with myself but had written on my notepad, "I give up"...
How providential, when I read this verse this morning....
Soak me in your laundry and I'll come out clean, scrub me and I'll have a snow-white life. Tune me in to foot-tapping songs, set these once-broken bones to dancing. Don't look too close for blemishes, give me a clean bill of health. God, make a fresh start in me, shape a Genesis week from the chaos of my life. Don't throw me out with the trash, or fail to breathe holiness in me. Bring me back from gray exile, put a fresh wind in my sails! Give me a job teaching rebels your ways so the lost can find their way home. Commute my death sentence, God, my salvation God, and I'll sing anthems to your life-giving ways. Unbutton my lips, dear God; I'll let loose with your praise.....Psalm 51:12

(The Message)
I am uplifted that I get a fresh start today. Striving for a better organized week!
PS -- if you need some extra help getting and staying organized please visit
Fly Lady
.
Linking up with Leslyn over at: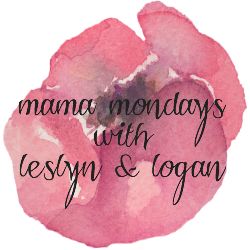 Blessings,